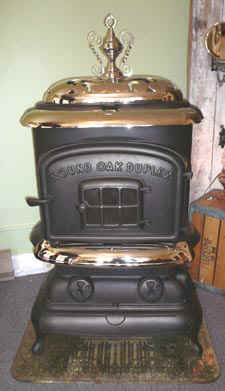 Overall Dimensions:
29" wide x 19" deep x 52.5" high.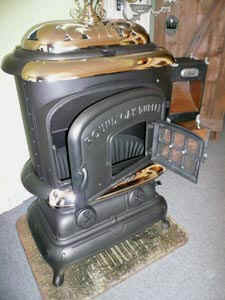 Large and small access doors.
Smoke curtain to prevent smoke
from escaping into room.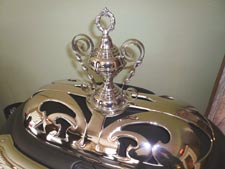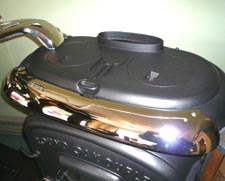 Decorative nickel-plated top swings
to the side to accommodate a tea kettle
or cooking pot.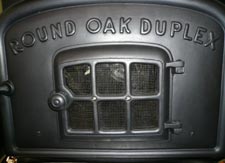 Mica windows for viewing the flame.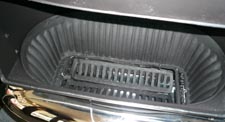 New cast iron fire pot and steel body
for extended life.
Duplex grates for wood or coal.

Will accept up to 18" firewood.